Volluto by Nespresso
Volluto from the Espresso edition by Nespresso offers an excellent cup of coffee with a well-balanced aroma of rich sweetness, mellow acidity and chocolate bitterness. The taste is rounded and full, showcasing juicy and sweet citrus and creamy cocoa.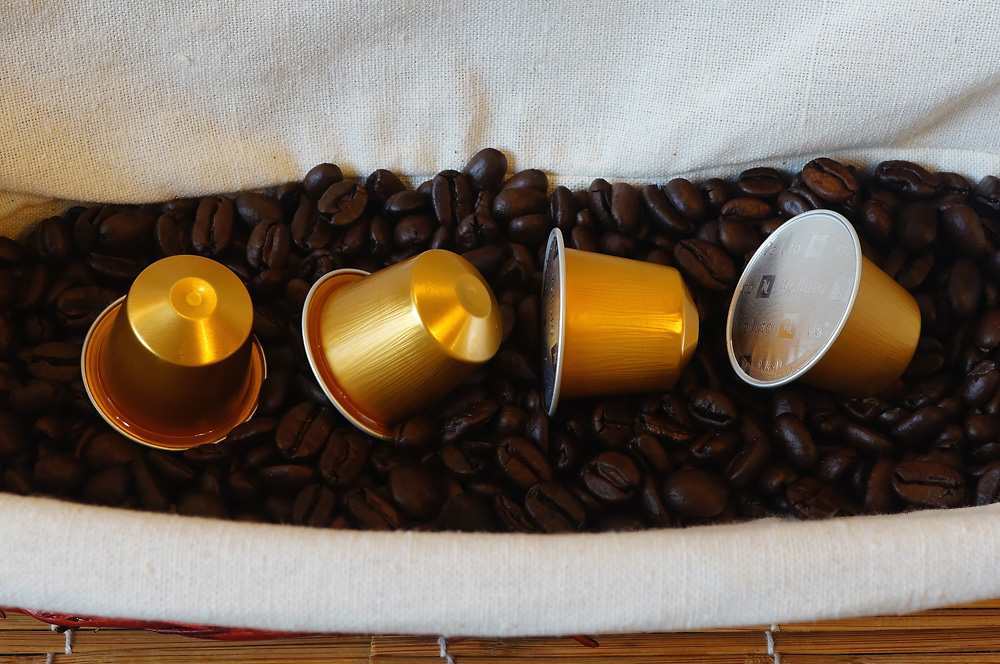 Aroma
Volluto from Nespresso has a very pleasant aroma with well-balanced, intense sweetness, the mellow acidity of sweet cherries and bitterness of dark chocolate. Notes of velvety caramel, cinnamon and almonds come together to offer a sensation of a rich cake. The finish has tones of cocoa bitterness.
Taste
The taste of Volluto opens up with the sweet, juicy acidity of citrus fruits. Notes of lime, grapefruit and bergamot all come through. This pleasant acidity is rounded by creamy sweetness and balanced with a whiff of cocoa bitterness. The aftertaste is short, velvety and mildly bitter.
Extraction
The extraction process is flawless and produces nice tall crema.
Packaging
The elegant, slim packaging of Nespresso capsules does not need any introduction. Capsules are made entirely of aluminium and have a brightly coloured finish. Their look makes them predestined for the role in decorative holders. Aluminium capsules are not biodegradable but can be recycled when emptied and collected with metal trash. Alternatively, capsules can be returned to Nespresso which operates its own recycling scheme. In Volluto capsules Nespresso promises coffee with rounded body, sweet notes of biscuits and light fruitiness. Intensity rating is 4.
Notes
The Volluto capsules from Nespresso contain a blend of lightly roasted Arabica beans from Brasil and Colombia. The light roasting gives Volluto a very pleasant, well balanced and complex flavour profile.
As we argued in our review of Dulsão do Brasil from Nespresso, the technology of the fully aluminium capsules brings with its native compatibility with Nespresso coffee machines the benefit of consistent extraction. Moreover, aluminium capsules are easier to recycle than those made of the combination of aluminium and plastic. And, of course, aluminium capsules tend to look great in a decorative holder.