New Nespresso Master Origin capsules
Significant changes in the standard line-up of Nespresso capsules are rare. Moreover, if we remember any, it was always an addition of a limited edition into the standard Grands Crus offer. Therefore, the total overhaul of the single-origin Nespresso capsules is a big thing.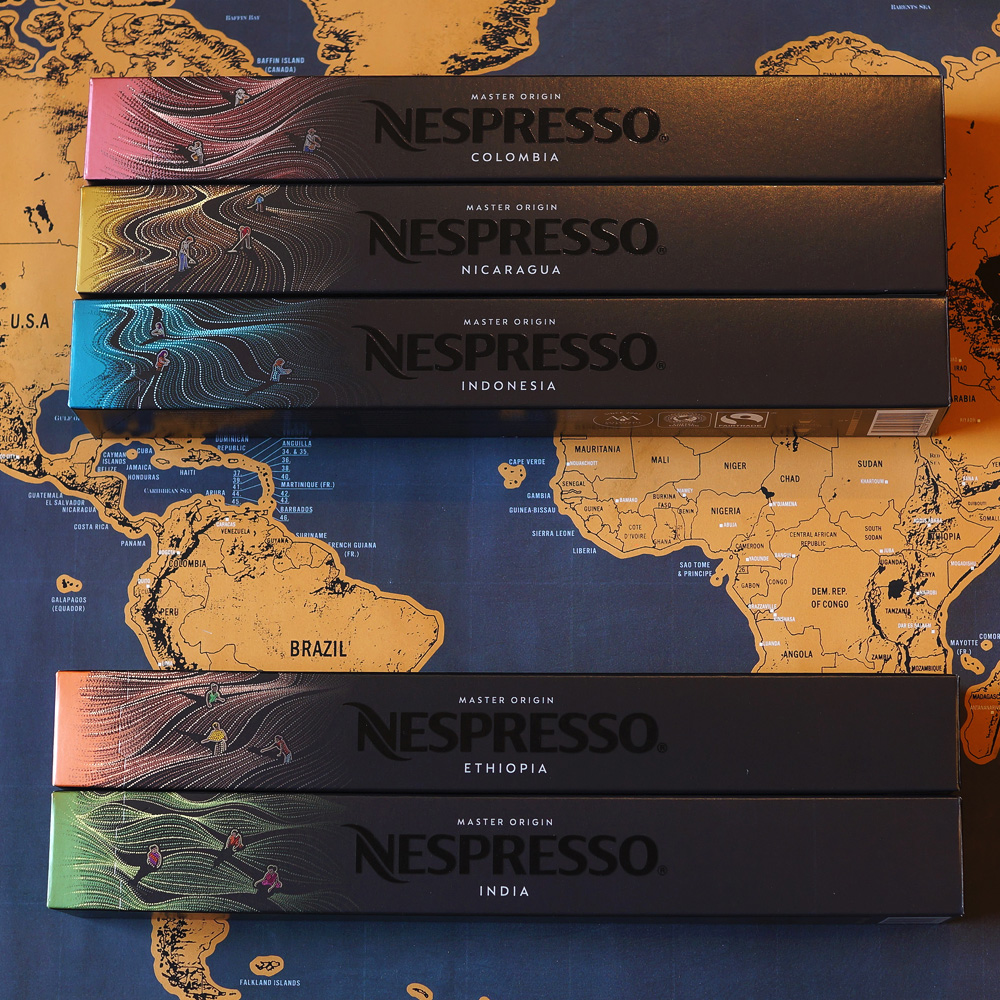 Nespresso is phasing out all four Pure Origin editions – Bukeela ka Ethiopia, Dulsão do Brasil, Rosabaya de Colombia and Indriya from India. Instead of them comes a brand-new, Master Origin quintet of Indonesia, Ethiopia, Colombia, India and Nicaragua. We are going to bring you our view of the new collection. But first, we will bring forward our reviews of Rosabaya and Indriya while you can still find them in your local Nespresso boutiques.