Absolute by Pellini Espresso
Absolute by Pellini Espresso is pleasantly intense, Italian-style coffee. Its well-balanced aroma is dominated by caramel and cereal sweetness with notes of nuts and spices. The taste brings fresh, fruity acidity, creamy sweetness and mild bitterness.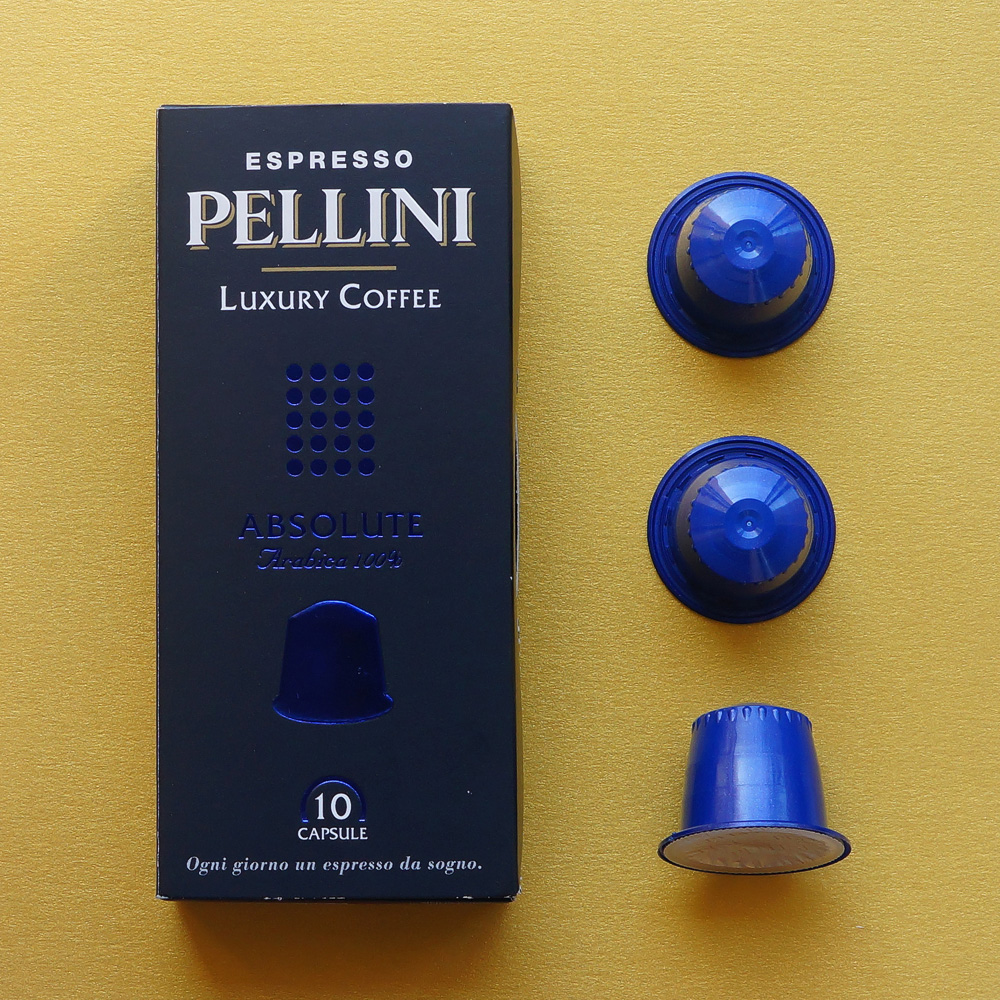 Aroma
Absolute offers a pleasantly intense and well-balanced aroma that reveals its Italian-style roasting. The dominant sweetness of caramel, cereals and malt is accompanied by splendid notes of almonds, walnuts and oriental spices lead by cinnamon. A hint of cherry acidity adds a balancing touch.
Taste
The rich taste opens up with fresh acidity of cherries and sweet limes. This is balanced by creamy sweetness, mild almond bitterness and woody touch. The aftertaste leaves behind the pleasant bitterness of dark chocolate.
Extraction
Flawless extraction produces plentiful crema.
Packaging
The dark and elegant box contains capsules made of plastic and aluminium. Due to this combination of materials, capsules are nonbiodegradable and difficult to recycle. Pellini Espresso describes Absolute as refined coffee with notes of hazelnuts and dark chocolate.
Notes
Absolute by Pellini Espresso is Italian-style coffee at its best – intense and full of flavours, yet velvety and balanced. This 100% Arabica blend brings qualities similar to such excellent capsules as Gigolo by Jones Brothers, Supremo by L'Or Espresso, and Absolute's sister editions Magnifico and Supremo.