Armonioso by Pellini Espresso
Armonioso by Pellini Espresso is darkly roasted Italian-style coffee with an intense aroma combining amaretto, burnt toffee and hazelnuts with a light, sour-cherry acidity. The taste brings velvety crème caramel, dark chocolate and herbal bitterness.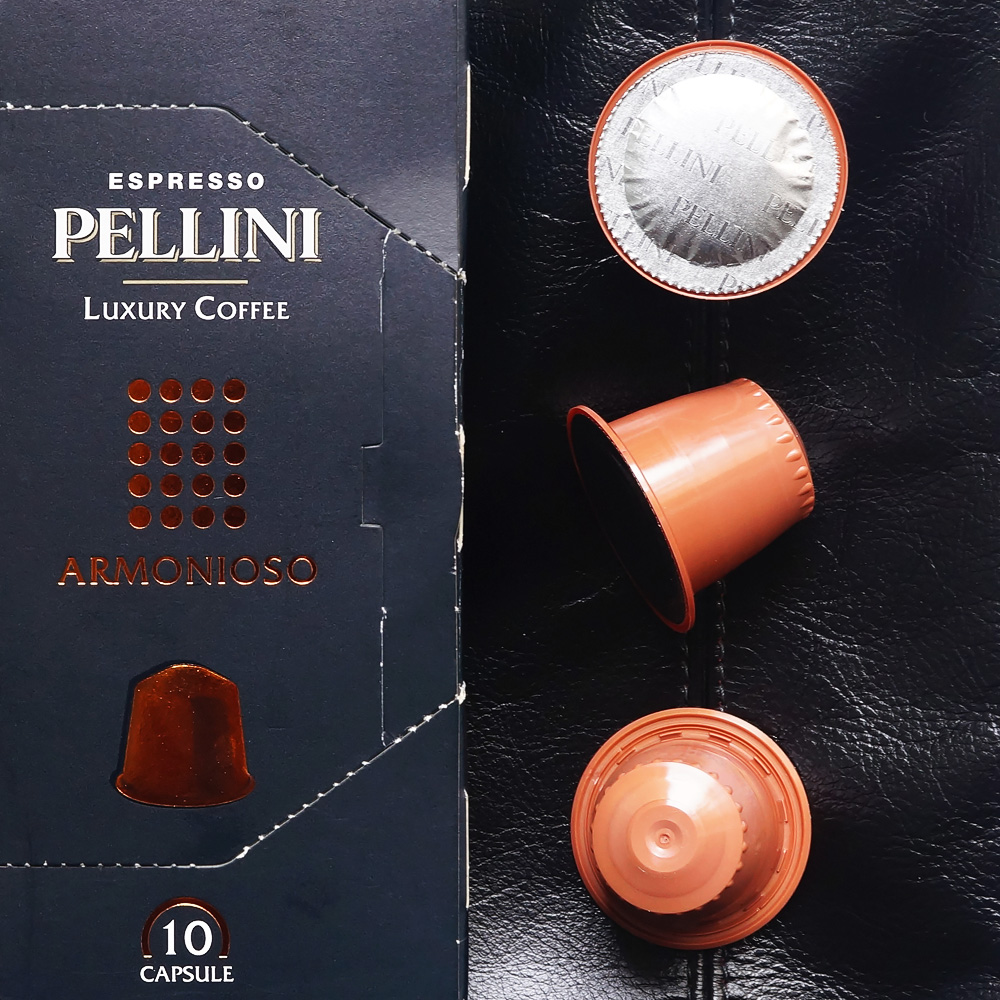 Aroma
Armonioso reveals its dark roasting right from the start. Its aroma is heavier, woody and intense. At the forefront is sweet and bitter amaretto, followed by burnt toffee, hazelnuts and spices. Later comes the light, sour-cherry acidity combined with creamy sweetness and a touch of dark-roast bitterness. The finish is a bit smokey.
Taste
The taste of Armonioso brings an intense character and a velvety body. We get through the smooth crème caramel, dark chocolate, herbal bitterness and a very light, fruity acidity. The long aftertaste is mildly bitter and finishes with a whiff of smoke.
Extraction
The longer-then-usual extraction results in a tall crema.
Packaging
The Armonioso capsules come in a darkly elegant box with bronze graphic design. The capsules are made of plastic and aluminium foil and are thus non-biodegradable and difficult to recycle. We should expect an espresso with an intense aroma, long-lasting taste and notes of roasting and dried fruits.
Notes
Armonioso is another edition of Italian-style coffee capsules from Pellini Espresso. Armonioso is a bit heavier and less complex than its sister editions Supremo or Magnifico, perhaps because Armonioso is a blend of Arabica and Robusta beans.