Magnifico by Pellini Espresso
Magnifico by Pellini Espresso makes a smooth, darkly roasted espresso. On the nose, its burnt toffee and molasses sweetness are balanced by amaretto bitterness and light, fruit acidity. The taste brings together dark chocolate, bitter almonds and velvety crème caramel.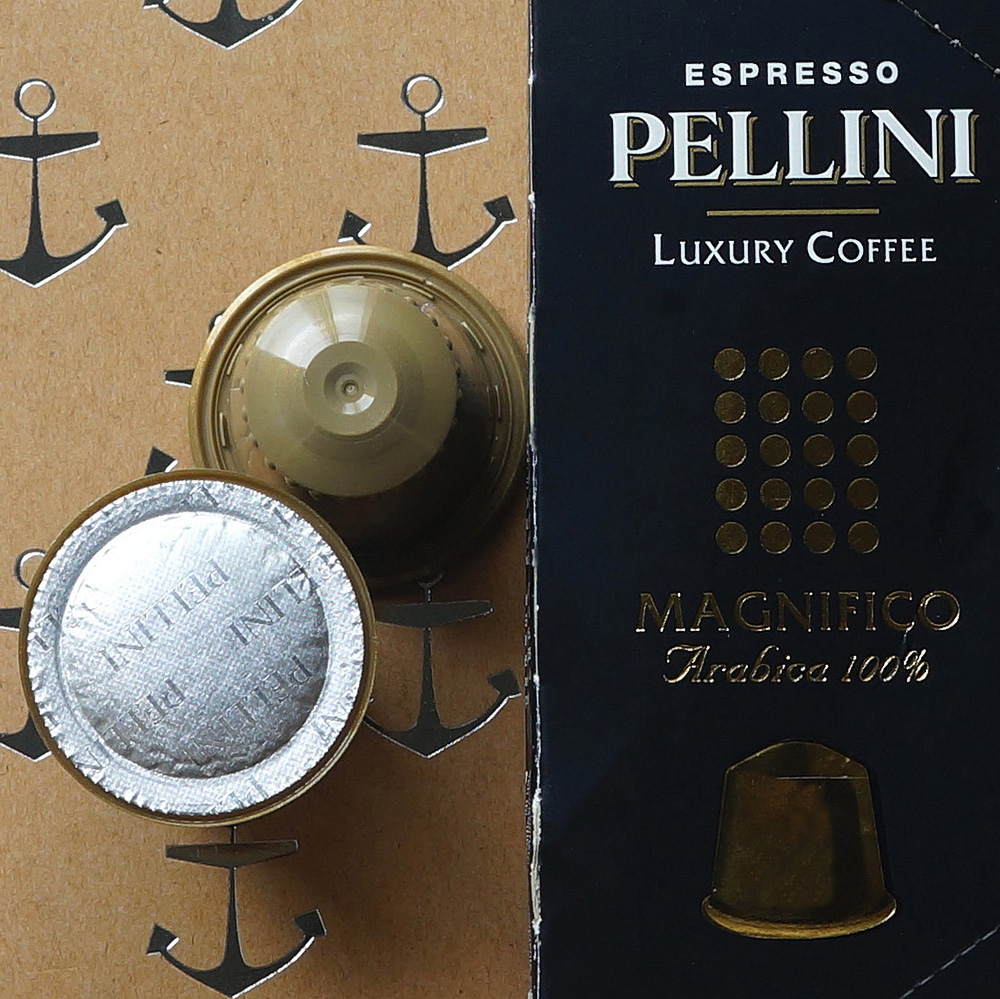 Aroma
Magnifico has a boldly intense yet pleasant aroma of darkly roasted coffee. The heavier sweetness of burnt toffee and molasses is balanced by the pleasant bitterness of amaretto and apricot kernels and a touch of fruity acidity. Notes of wood, cinnamon and star anise also come through.
Taste
The rich crema gives Magnifico its velvety mouthfeel while the dark roasting brings its intensity. Roasted cocoa nibs, dark chocolate, light almond bitterness, sweet creme caramel and notes of fruity acidity – all this makes Magnifico a pleasingly well-balanced espresso.
Extraction
The extraction process without any problems delivers a plentiful crema.
Packaging
The black-and-gold packaging of Magnifico conveys an image of luxury. The capsules are plastic, covered by aluminium foil, non-biodegradable and difficult to recycle. Pellini Espresso describes Magnifico as strongly roasted coffee with full aroma and notes of chocolate and honey.
Notes
Magnifico by Pellini Espresso is a surprisingly smooth dark roast. It successfully brings the renowned Italian espresso heritage into the world of coffee capsules. Magnifico, which is more intensely roasted than its excellent sister edition Supremo, will appeal to the fans of an intense espresso. Magnifico also contains only Arabica coffee beans.