Supremo by Pellini Espresso
Supremo by Pellini Espresso is an intense, Italian-style espresso done right. Its aroma is full of caramel sweetness and notes of walnuts and spices. The taste is well balanced, combining light, juicy acidity with pleasant bitterness of almonds and cocoa.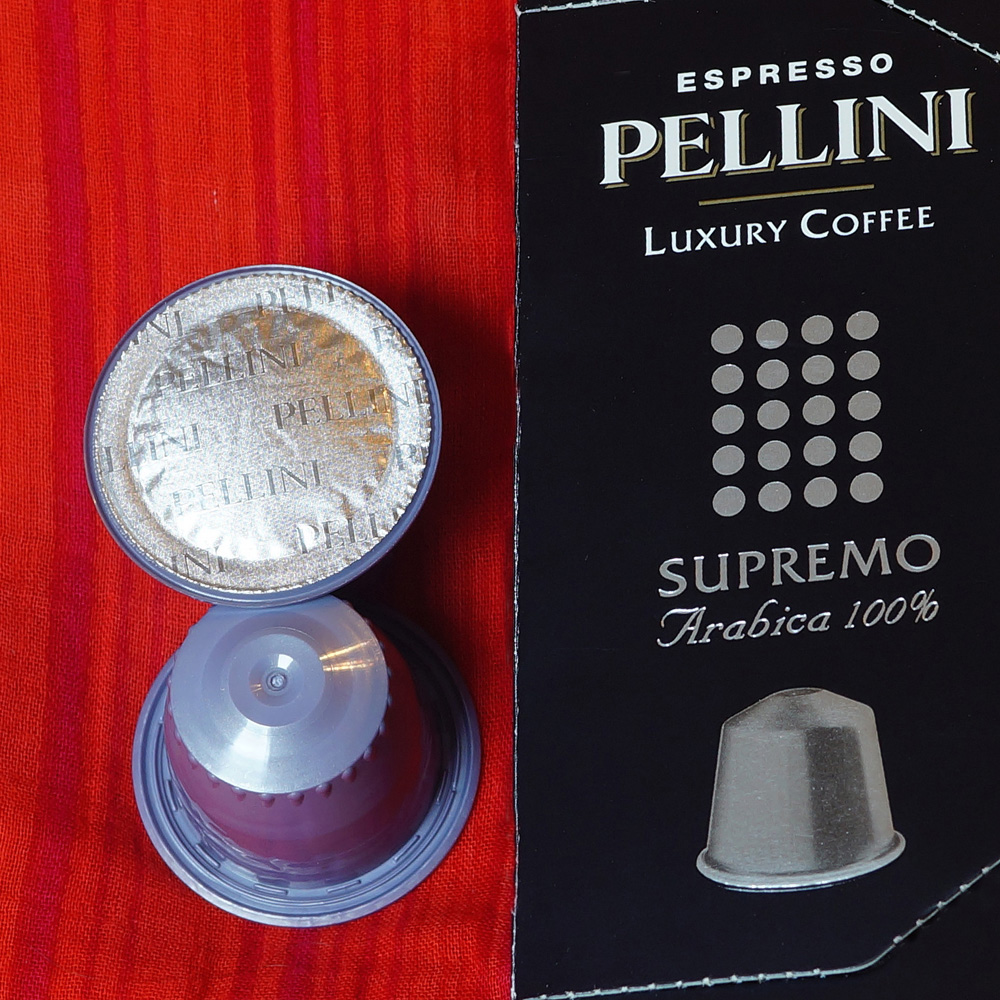 Aroma
Supremo is a pleasantly intense espresso which showcases its Italian-style roasting from the first encounter. On the nose, Supremo is boldly sweet, full of caramel and roasted barley. Notes of walnuts, orange peel and exotic spices add a luscious complexity.
Taste
Intense, yet beautifully balanced taste of Supremo opens up with the light, juicy acidity of green apples and wine grapes. These are followed by the pleasant bitterness of almonds and cocoa, creamy sweetness and notes of dark chocolate.
Extraction
Steady extraction delivers nice, tall crema.
Packaging
Supremo comes in a darkly elegant box containing grey, plastic capsules. The capsules are covered by aluminium foil, making them non-biodegradable and difficult to recycle. Pellini Espresso describes Supremo as an espresso with an elegant aroma of fruits and flowers.
Notes
Supremo by Pellini Espresso, which contains 100% Arabica beans, is an excellent example of a delicious, Italian-style espresso hidden in humble capsules. Supremo is a wonderful choice for those who appreciate intense espressos, on par with Gigolo by Jones Brothers or Supremo from L'Or Espresso.