Colombia from Perla by Albert Heijn
The Colombia edition of Perla branded capsules by Albert Heijn makes an espresso with an aroma of caramel and darkly roasted coffee and a taste full of citrusy acidity.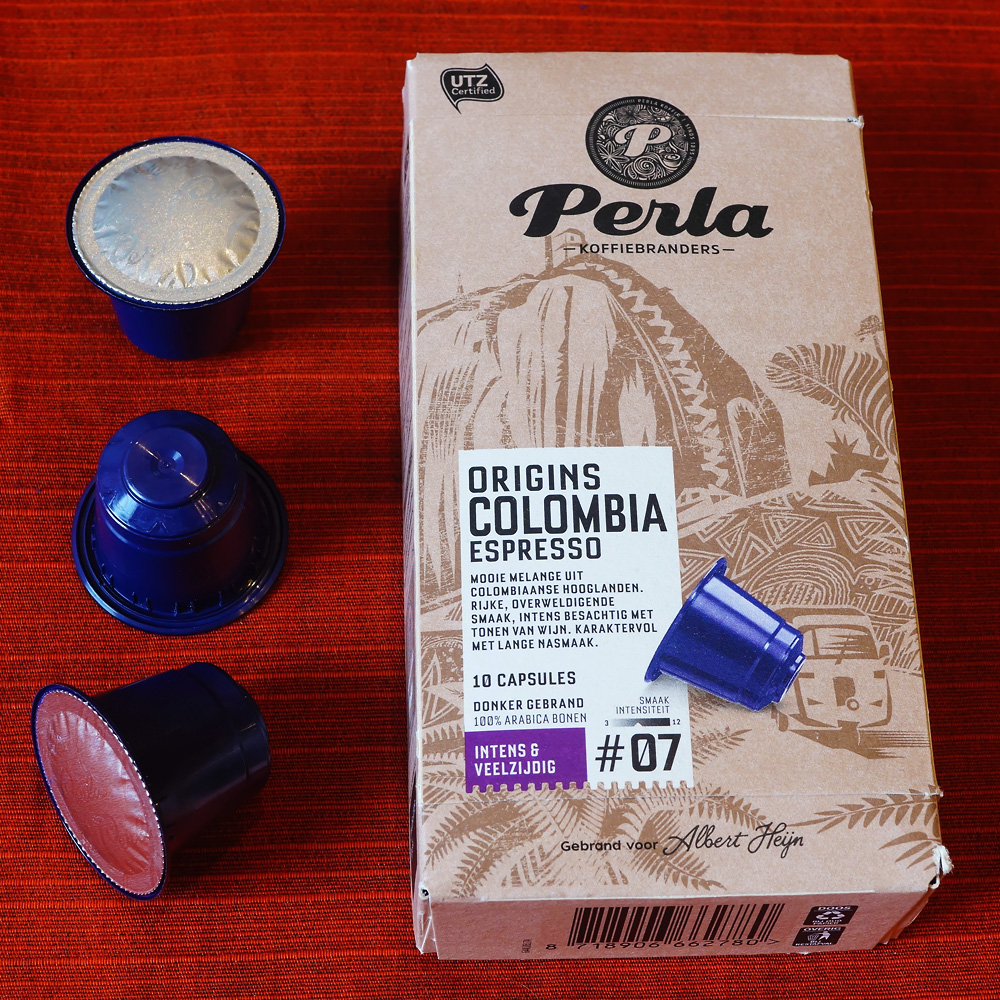 Aroma
Heavier, spicy aroma of this espresso reveals the dark roast. Its bitterness is complemented by caramel sweetness and a hint of smoke.
Taste
The taste is intense and slightly rough. It is dominated by citrusy acidity followed by the lower-key bitterness of darkly roasted coffee.
Extraction
The extraction is standard with only an occasional small variation of pressure and flow rate. Resulting crema is nice and tall.
Packaging
The box has a look of recycled paper and inventive graphical design. The used drawings resemble those we have admired in the previous range of capsules from Albert Heijn. Capsules are made from coloured plastic and are covered with aluminium foil. This makes them non-biodegradable and difficult to recycle. The description on the box promises a rich taste of berries and wine grapes. Intensity rating is 7 out of 12.
Notes
These Perla capsules contain a blend of 100% Arabica beans from the Colombian highlands.
Perla is an own-brand of the Albert Heijn supermarket. It may be a substitute for the previous version of Albert Heijn capsules which we tested before. That would be an improvement, as the Perla-branded capsules offer a better experience than the previous version.