Colombia from Perla Superiore brand by Albert Heijn
The single-origin Colombia edition of Perla Superiore coffee capsules by Albert Heijn offers an espresso with the aroma of dark-roast bitterness and caramel sweetness. The taste is intense, with a distinct bitterness and notes of cocoa and grapefruits.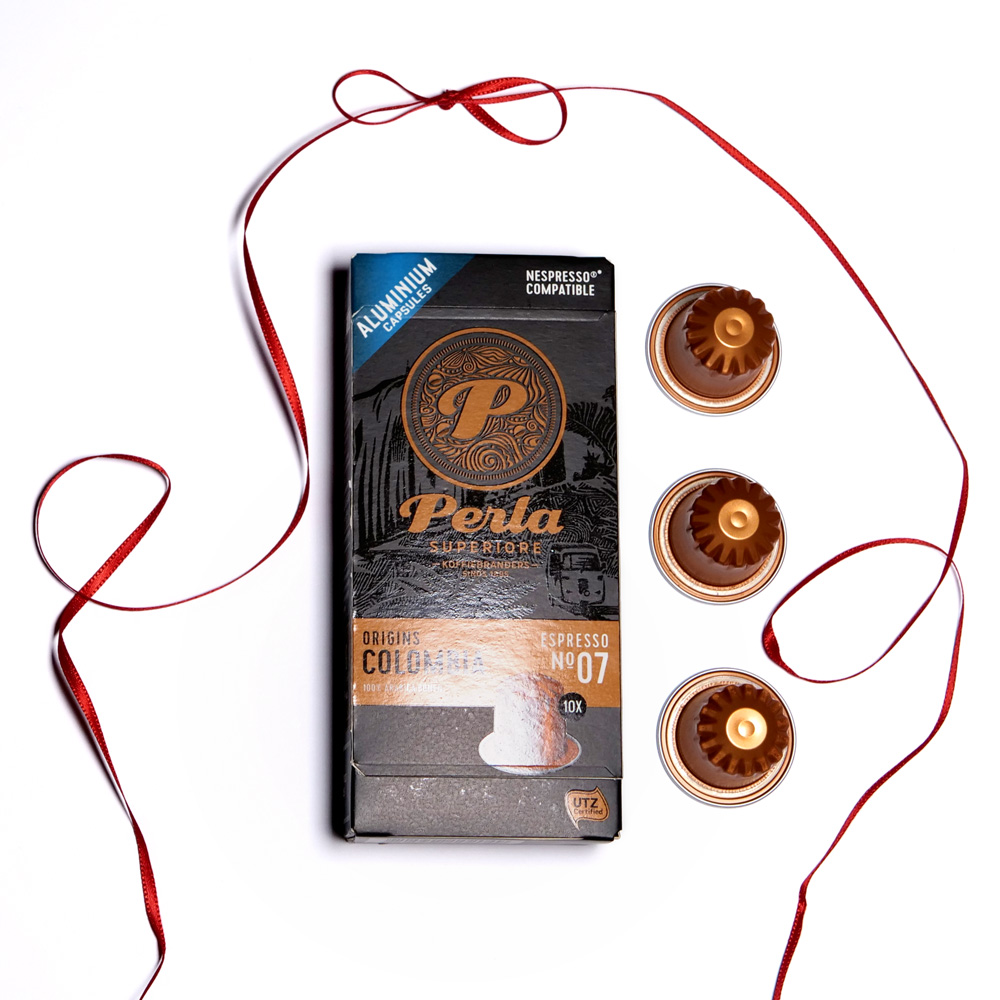 Aroma
This single-origin Colombia does not hide its dark roasting. There's a touch of bitterness, roasted barley notes, the sweetness of caramel and a whiff of smoke.
Taste
The taste is intense, with a slightly sharp bitterness and dry notes of cocoa and grapefruits.
Extraction
The extraction is fast and flawless, producing a good amount of crema.
Packaging
The aluminium capsules of the Perla Superiore brand come packaged in a dark and elegant box. The capsules are brightly coloured and have an interesting design. You may recycle them using the collecting schemes such as that of Nespresso. Alternatively, you can empty the used capsules and put them in the metal refuse. Albert Heijn describes this Colombian coffee as rich, darkly roasted and with notes of berries.
Notes
The Colombian edition of Perla Superiore capsules contains 100% Arabica coffee. The quality of this espresso is similar to its previous Perla-branded edition.
Perla Superiore is a brand of coffee capsules owned by Albert Heijn supermarket. It is an evolution of the Perla brand with a more modern aluminium-capsules technology.