New York by 
República
The New York edition of República capsules offers an excellent, richly flavoured cup of intense espresso.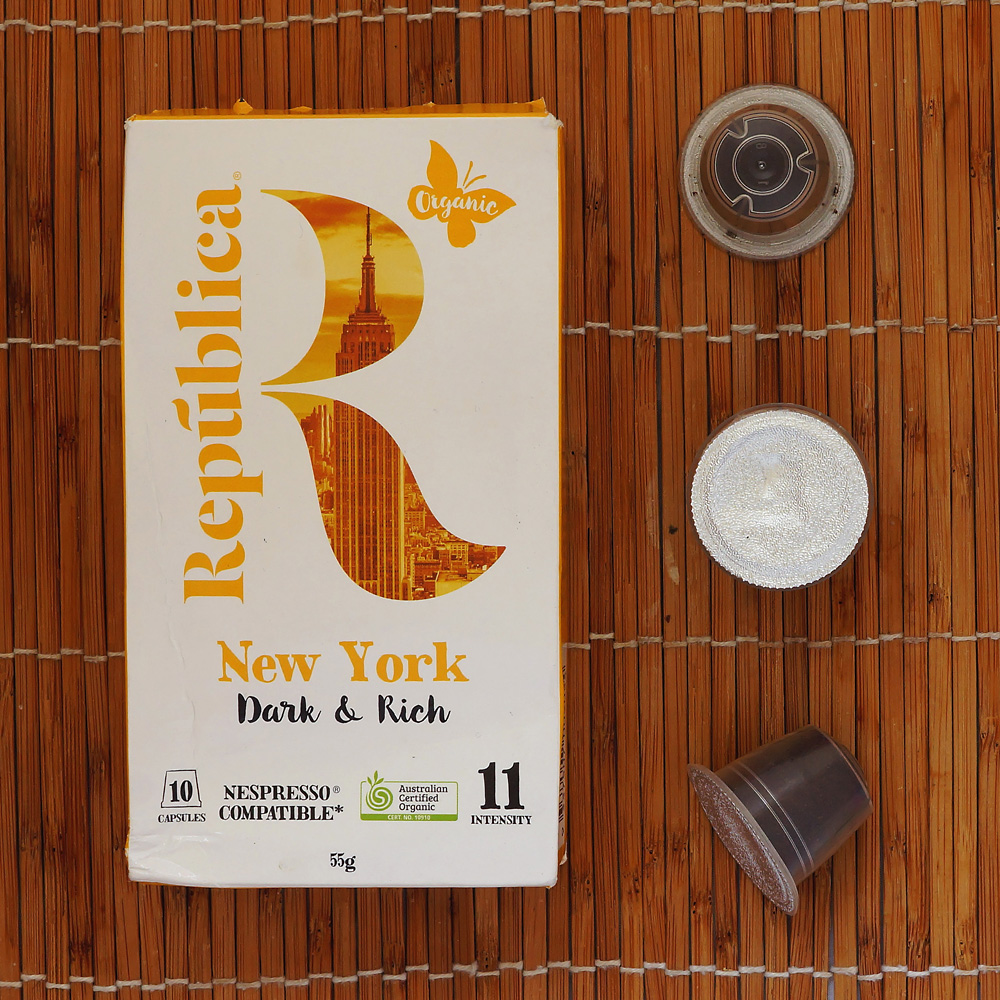 Aroma
The balanced aroma is pleasantly sweet and full of rich flavours. These range from apple & vanilla cake to chocolate and roasted coconut.
Taste
On the palate, this espresso offers an intense concert of well-balanced bitterness and acidity that are slowly transformed to a sweet smooth aftertaste. Notes of juicy red berries are complemented by silky salted caramel.
Extraction
Extraction is steady and takes longer than usual. This is probably caused by a larger amount of the coffee in capsules. The prolonged extraction produces excellent crema.
Packaging
The box has a laid-back design and contains plain capsules made of transparent plastic. These capsules don't look very good in a decorative holder. On the other hand, the used plastic is biodegradable. Capsules are covered with aluminium foil. República promises a dark and rich velvety coffee with intensity 11.
Notes
República does not give us any information about the origin of the organic coffee beans they are using (it certainly won't be NY 🙂 ). But it delivers even better espresso than its box promises.