Planadas Bio, Colombie by Terres de Café
Planadas Bio by Terres de Café is a darker roasted single-origin Colombia. The aroma is heavier and combines light acidity of sour cherries with dark chocolate. The same combination is present also on the palate.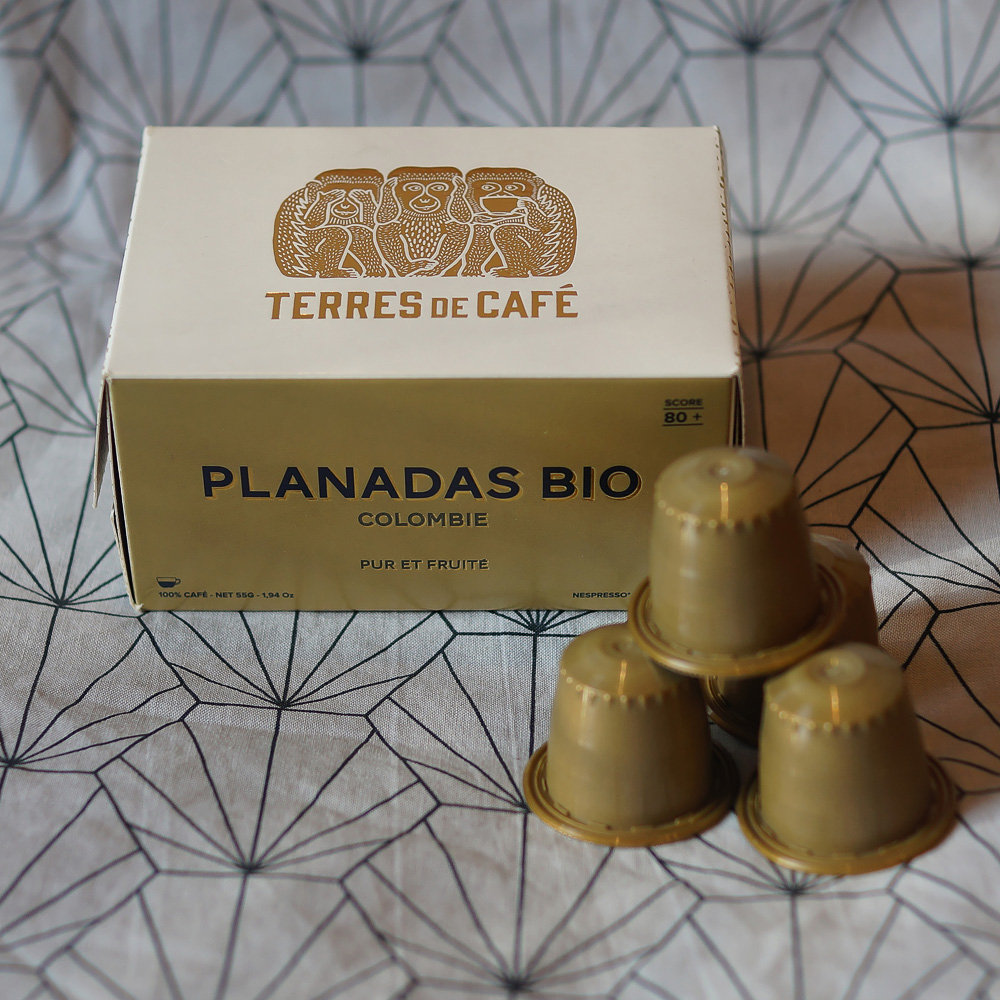 Aroma
On the nose, Planadas Bio is heavier and reveals its darker roasting. A combination of the light acidity of sour cherries and the dark chocolate bitterness gives Planadas Bio a good balance complemented by creamy sweetness and notes of star anise and cloves.
Taste
The taste of Planadas Bio again brings together the fruity acidity of sour cherries and the bitterness of dark chocolate. These are followed by a bit rougher, dark-roast bitterness and a whiff of smoke.
Extraction
Extraction is steady and delivers nice and tall crema.
Packaging
Planadas Bio comes in a nicely decorated box. The capsules are plastic and covered with aluminium foil. This combination of non-biodegradable materials makes the capsules difficult to recycle. In Planadas Bio we should expect notes of flowers, lemon and sugar.
Notes
In the Planadas Bio capsules, Terres de Café offers us bio-graded, single-origin coffee from Colombia. This coffee has a cupping score of 80+. While Planadas Bio certainly makes a nice cup of espresso, we find it somewhat lacking behind its exquisite sister edition Yeti Moka Bio.