Cafe 03 Arabica by 
Viaggio Espresso
Cafe 03 Arabica capsules from Viaggio Espresso make a good cup of coffee with a sweet nose of molasses and a light body.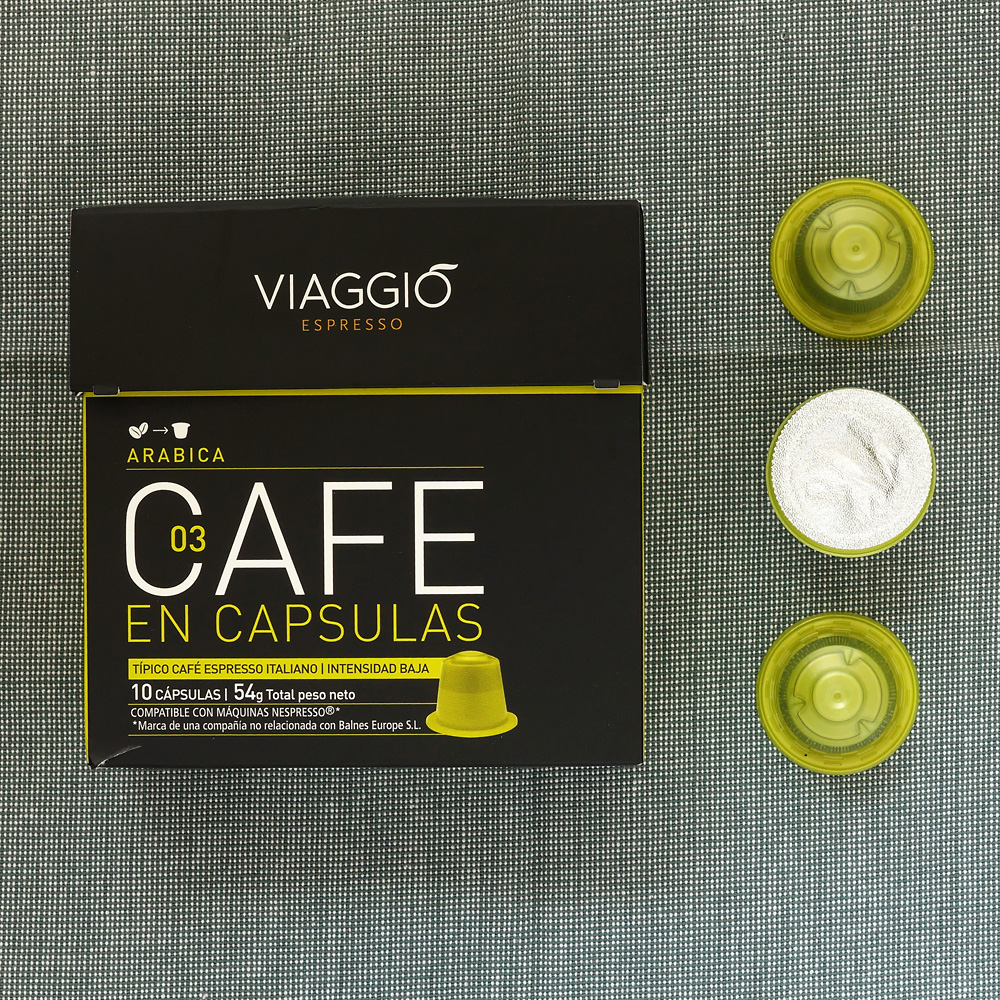 Aroma
This espresso greets you with the mild sweetness of molasses followed by hints of nuts and citrus.
Taste
Lightly intense taste balancing bitterness with low key acidity. This light espresso does not overflow with many distinct flavours apart from some hints of nuts.
Extraction
Consistent pressure and flow rate produce good crema.
Packaging
A rather large box with modern design contains brightly coloured sleek capsules. Capsules are made of plastic and are covered with aluminium foil. This makes them non-biodegradable and difficult to recycle. Viaggio Espresso describes this coffee as a blend of different medium roasted Arabica beans. We should expect lightness and sweetness topped with citrus and floral notes. The acidity rating is 'low'.
Notes
This mildly intense coffee delivers on its promised characteristics. It will mainly appeal to those who prefer a light cup of espresso.