Colombia by Yauco
Colombia by Yauco brings promising sweetness on the nose, followed by intense acidity and rough bitterness of darkly roasted coffee.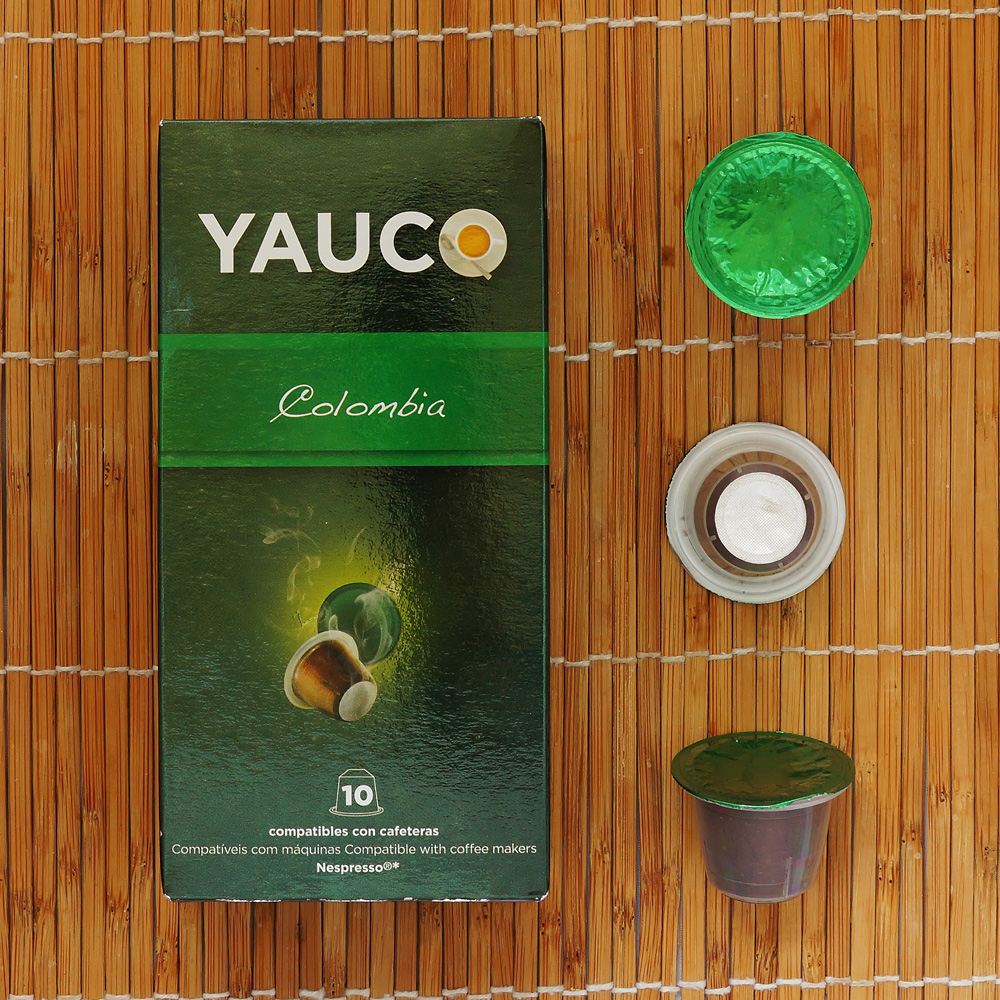 Aroma
This espresso starts with the mild sweetness of cereals and apple crumble. That is followed by the heavier, unbalanced bitterness of darkly roasted coffee.
Taste
In contrast to the sweet aromas, the taste is quite acidic at the start. This is followed by the rough bitterness of very darkly roasted coffee beans. It is difficult to identify any subtle tastes apart from a few fruity tones.
Extraction
Mostly standard extraction with occasional flow rate and pressure changes delivers good crema.
Packaging
The box has a streamlined boldly coloured design. It contains transparent plastic capsules covered by aluminium foil both at the top and bottom. This combination of materials makes these capsules non-biodegradable and difficult to recycle. Yauco promises light-bodied, well-balanced and delicate coffee with intensity 5 out of 10.
Notes
We cannot very well agree with the description on the box. This 100% Arabica coffee is in our opinion too darkly roasted and not well balanced.